Customized Recipe Development, Testing & Editing, Culinary Research & Food Media Services
Summers in Central Pennsylvania dragged on like the buzz of cicadas in our ears. My brother and I waded in the shallow creek near the train tracks for relief from the hot wind that lasted long into the night. Our parents were relieved to have us out of the house, our complaints of boredom falling on deaf ears. But after curfew, evenings proved a challenge to us all. We knew it was really hot when our parents ordered us to the car and headed out Route 15 to Bechtel's Dairy for an ice cream cone to break the heat and the tempers. I picked my flavor wisely. No plain vanilla or humdrum chocolate — it was teaberry for me. I loved the creamy pink color and cool minty flavor. And I relished every lick, knowing it could be awhile until the next cone..
Once marching band practice replaced lazy afternoons by the creek, Purity Candy became the spot for my fix. I bypassed their homemade chocolates and confections and went right for the teaberry-flavored candy. Smaller than a red hot, it was sweet, crunchy, and addictive. I snuck those after-school purchases, but the swath of bright pink on my tongue betrayed me every time.
"Teaberry Productions" is a tribute to my long lost summer friend, and to the vivid connection between food and memory alive in us all — even when it's really hot.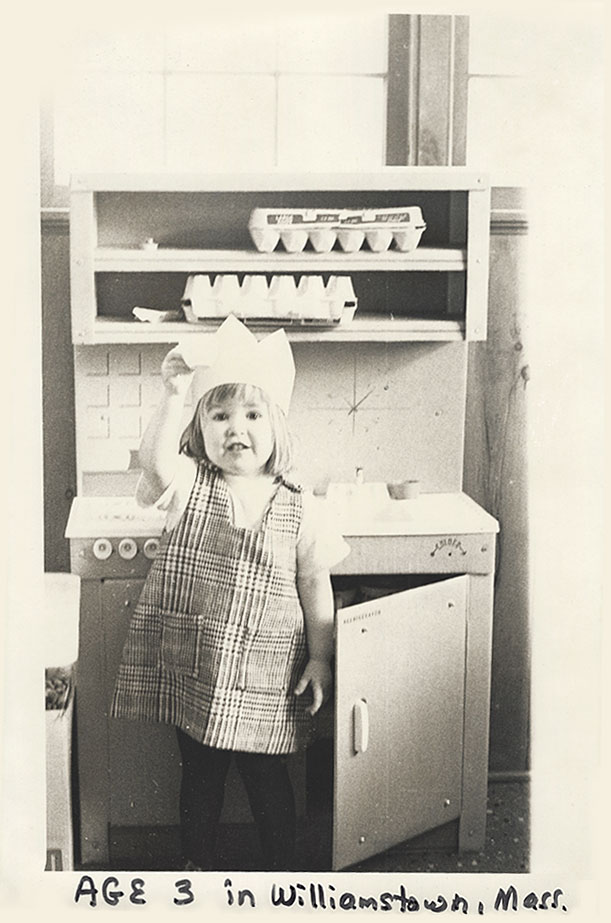 Liz has developed hundreds of recipes tailored to each client's specific needs. Here is a sampling:
At the League of Kitchens, I work one-on-one with immigrant instructors to codify, test, and formalize their family recipes for use in cooking workshops.
Cookbook authors hire me to test their recipes because of my extensive knowledge of ingredients and cooking techniques, attention to detail, and strong recipe writing and editing skills.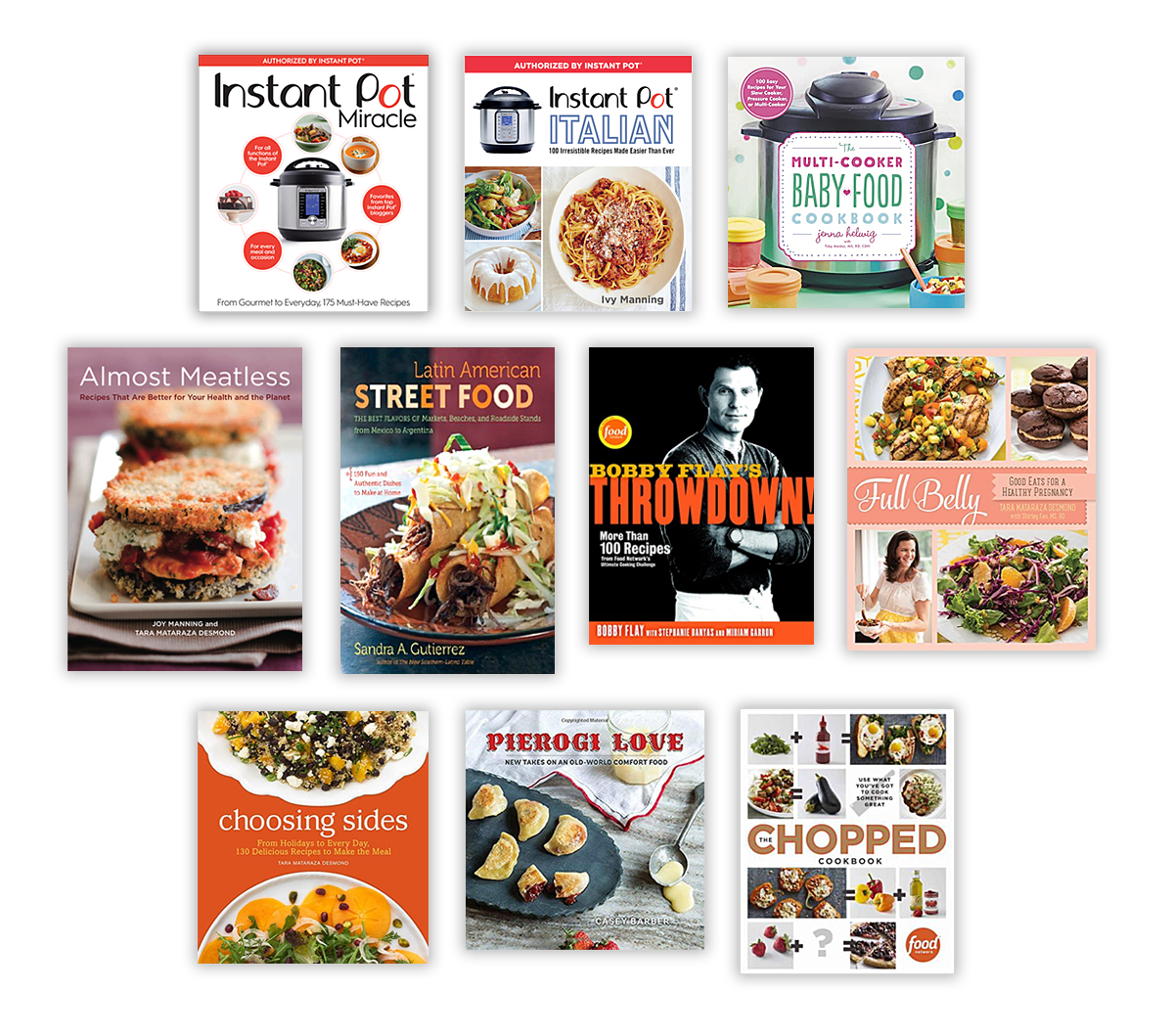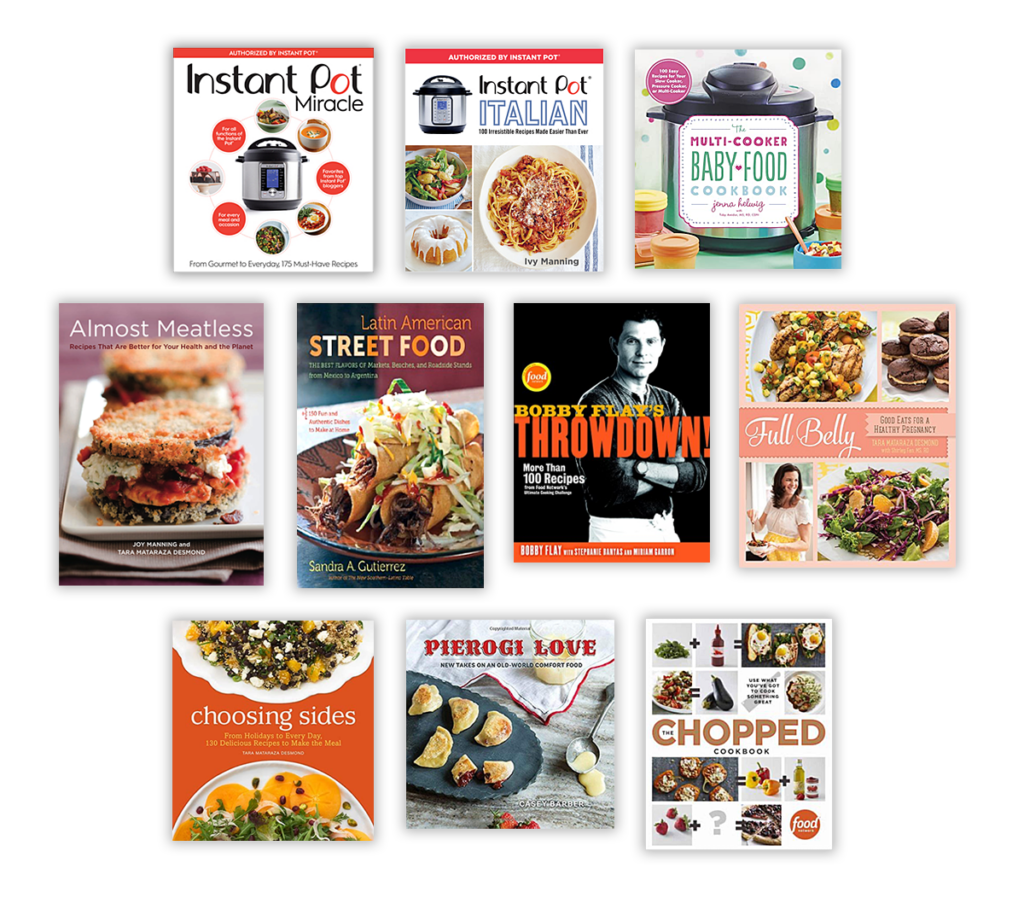 As the former Senior Editor for the culinary department at Food Network and subsequent freelance roles, I have tweaked, tweezed, and edited thousands of recipes for accuracy and readability.
Potato and Zuke Salad (1)
One garlic clove (2)
1 shallot (3)
1T whole grain mustard
1 teaspoon Dijon
½ c oo (4)
2T vinegar (5)
2 zuke (6)
2# red potato (7)
Cook potato. Make dressing with rest of ingredients. Add to potato and zuke. S & P. Parm shavings.  (8)
(9)
For starters, Zuke? Let's not be lazy. Then, the entire ingredient list is out of order. The cook can't decide whether or not to use abbreviations for the measurements (hint: they should all be the same whatever you choose). I'm not even going to say how brief and unhelpful the instructions are. I have seriously seen recipes written this poorly. It may be acceptable for cooks in a kitchen who know the lingo to get away with a recipe like this, but not for the rest of us. We need clarity, uniformity, and consistency.
Some other notes:
No head note. A head note is a great place to explain history, technique, or tell a funny story.
No mention of what to do with the garlic (smash, finely chop, etc?)
Is the shallot minced? Sliced?
Olive oil should be spelled out.
What kind of vinegar?
How are the zucchini cut?
How are the potatoes prepared?
Salt and pepper or Parmesan was not listed in the ingredient list.
No yield.
Red Potato and Zucchini Salad
Recipe courtesy of Liz Tarpy
What a wonderful new way to use up the summer zucchini your neighbor keeps leaving on your porch!
2 pounds unpeeled baby red potatoes (about 22), quartered
Kosher salt
1 clove garlic, minced
1 shallot, minced
1 tablespoon whole-grain mustard
1 tablespoon Dijon-style mustard
2 tablespoons white wine vinegar
¼ teaspoon freshly ground black pepper
½ cup olive oil
2 small zucchini (about 1 pound), cut in ¼-inch half moons
Shaved Parmesan cheese, for garnish
Place the potatoes in a saucepot of cold, salted water (enough to cover by 2 inches). Bring to a boil over high heat. Reduce the heat and cook until tender, 20 to 25 minutes. Drain the potatoes in a colander and run under cold water to prevent further cooking.
Mix the garlic, shallot, mustards, vinegar, ¼ teaspoon salt, and the pepper in a large bowl. Whisk in the olive oil until combined.
Add the zucchini and cooled potatoes to the vinaigrette. Toss well to coat. Season with salt if needed.
Garnish with shaved Parmesan cheese before serving.
Serves 8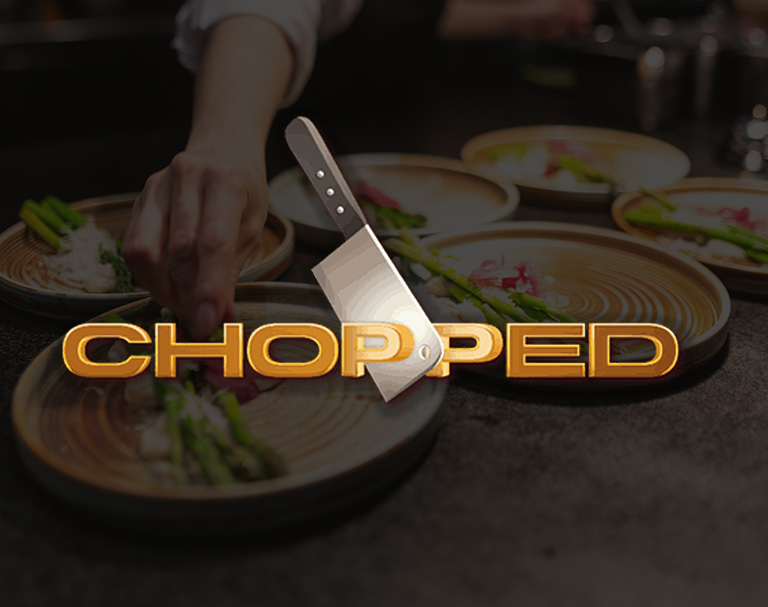 For the hit TV show Chopped, I research every ingredient in every basket for every episode – the history, flavor profile, how to buy, use and store, and anything else of interest. This information is then shared with the host Ted Allen, the judges, and producers to provide a framework for their comments and expectations.
I've also provided individualized research for authors Nancie McDermott, Nina Planck, and David Kamp.